The greatests Paintball Big Games of All Times :
William Shatner "The Captain Kirk" Himself, with toom Kaye from Airgun design. Tom Key 🙂 for the most lunar Big Game of all time – William Shatner Paintball Big Game
EMR Castel ConQuest, From Pensylvania, The Blue Big Games. One of the greatest place to spend a paintball week end. EMR Battle Conquest Paintball Big Game
D-DAY Paintball, with Tippmann. Crazy Tanks, crazy equipment. D-DAY Paintball Scenario Game
The French D-DAY In France 400 players 
BIG FOOT Canada, You want scenario and realsim paintball game 
A selection of the craziest Pain

Big Game Armagedon – Big Foot Montreal, Canada
LOCATION : NEW MILFROD, PENSYLVANIA
Country : USA
Number of player : 1300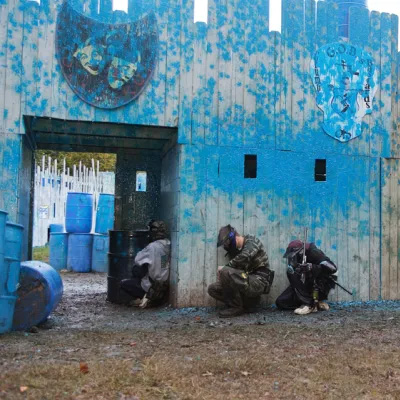 MILSIM – 24 H – F.R.A.P.
MILSIM – TRAINING L.C.2
ACIM GHOST KORP
DDAY